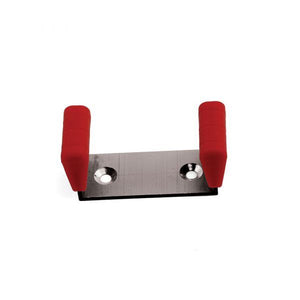 A specialist jig that is designed to make creating rig bodies quick and efficiently.
It can be used for standard rigs with crimps but comes into its own when making glue rigs.
At either end the soft, grippy silicone does not damage or kink the rig body.
The jig has two countersunk holes, so it can be attached to a workbench or DIY rig jig.
Has soft, slotted silicone at either end to slot in rig body line without damage or kinking.