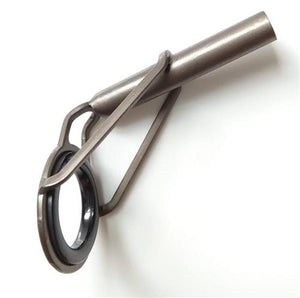 The Swift ZDHT fishing rod tip ring is a genuine swift zircon carbide rod tip we have 3 sizes to choose from.
Much harder, stronger and lighter than aluminium oxide, the lighter design ensures that
less surface area of each guide is in contact with the line. The reduced friction will increase 
the casting distance, the reduced weight making the rod more pleasant to handle.
All have stainless frames with a gun-smoke finish.