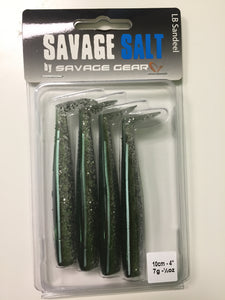 The massive success of the Savage Sandeels have led to the demand from anglers - to have the most popular colour available as loose body head and tails. This way the angler can replace and experiment with different colours and head weights. Has superb rocking and kicking action on the retrieve and on the drop – with explicit details that makes the predator fish attack the lure with no hesitation.
Features:
4 per pack
Colour: 08 Sandeel
Length: 10cm
Weight: 7g
Hand-poured lamination colours
Real sandeel swimming action and profile
Superb for Seabass, Cod, Pollack and any other prey hunting predators
Check out our range of reels and lines here to customise your fishing kit!
Savage Gear LB Sandeel Lure 4 Pack 10cm 7g 08 Sandeel 57504SG