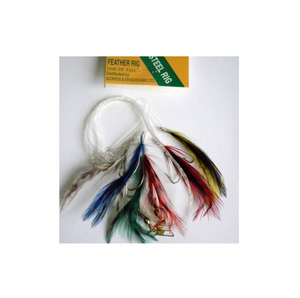 The Gowen & Bradshaw Celtic Mackerel feather is a traditional Scotch type feather used for mackerel fishing in Atlantic waters for many years.
Due to high water clarity this more subtle coloured feather can often have a much higher catch rate and the excellent build quality ensures that they keep working longer than most.

Hook size: 2/0
6 Per Pack
Check out our range of reels and lines here to customise your fishing kit!
Gowen & Bradshaw Saltwater Celtic Mackerel 6 Hook Feather Rig Size 2/0 HKCM6