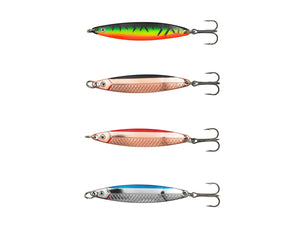 ***Please specify which colour you require in order notes. ***

Design to imitate a panicking baitfish. Made in trusted colours.

Features:
Weight: 18g
The perfect classic imitation
Catches a variety of species
Classic proven colours and sizes
Check out our range of reels and lines here to customise your fishing kit!
Kinetic Jebo Herring Assortment 18g Metal Lure KS04402