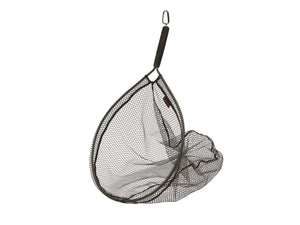 Superb landing net for bigger fish caught from shore, in small boat or when wading. This short handle net with a smart magnetic Quick Release function lets you keep the net on your back or close enough to always grab it when a big seatrout, trout, char or salmon needs to be landed. Catch & Release proof!
Features:
Alu. frame
EVA handle
Magnetic Quick Release
Rubber Mesh Net
Need to keep yourself dry during your fishing trip? Check out our range of waders for both adults and kids!
Kinetic Coast Net L G135-L-029