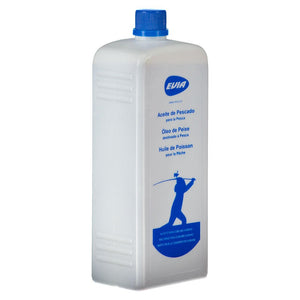 One of the best and most popular additives for adding scent to baits and rubby dubby!
This oil is an excellent attractant for all species of fish, adding smell to your baits and also to your ground bait. It can also be used to moisten and soften baits as well as adding that all important smell and oily slick required for a good rubby dubby mix.
This oil can also be used in freshwater, especially in pike fishing, adding extra smell, oil and attraction to your deadbaits.
This oils is normally quite thick and dark, cooking oil can be use to wash the bottom of the bottle and thin it down a bit if required.
IEN7 Evia Fish Sardine Oil 1 Litre