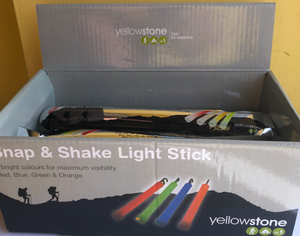 Single glow stick. For safety and visibility on the hills.
These come in 4 bright colours for maximum visibility (Red, Blue, Green, Orange).
If you have a colour preference, please leave a note at checkout to stay which colours you would like.
For peace of mind on the hills, complete your emergency supply kit with our range of survival equipment here!
Yellowstone Snap & Shake Light Stick LT028