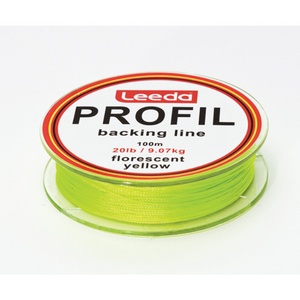 Leeda Profil fly backing has been made using a special weave process that produces a soft and ultra supple backing line with great knot strength and overall profile.
Standard diameters, compatible with all fly reels.
Details:
Colour: Fluorescent yellow
Length: 100m
Breaking strain: 20lbs/9.07kgs
Check out our range of flies and fly fishing accessories for all your fly fishing needs!
Leeda Profil Backing Line 20lb 100m Fluorescent Yellow J0550